PDMarq Radio Recorder / Internet Stream Recorder / Audio Recorder Software

Capture and record streaming Internet radio, Youtube, etc.
best radio recorder
Record music & talk radio shows from any external radio including satellite radio.
Transfer recordings to a mobile device or burn to CD or listen on your PC.
Convert tapes and vinyl albums to digital format.
Schedule radio show recordings with automatic recording features.
Learn more...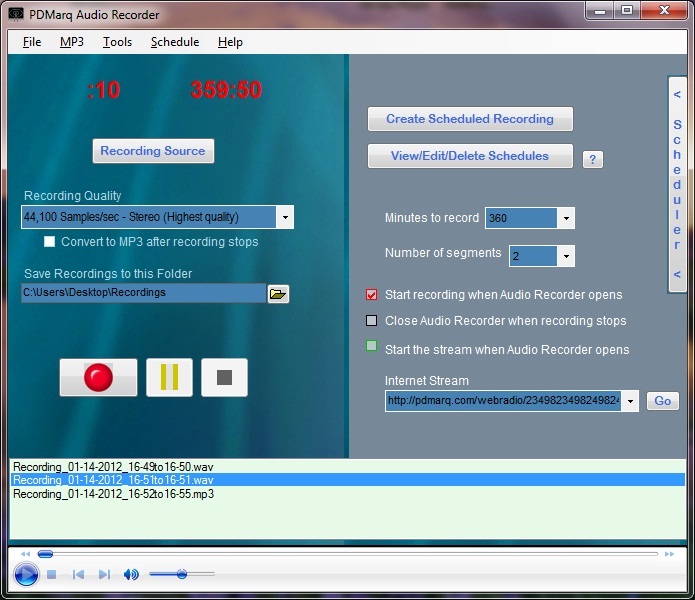 Version 7.1 - click image to enlarge

Record any sound you hear from any Internet radio, or any external radio, CDs, DVDs, PC games, Tapes, Vinyl Albums, telephone and more.

Automatic file naming feature date/time stamps each file and automatic saving feature enables multiple scheduled recordings without having to be near the computer. Split recording automatically into multiple files (segments).
Audio Editor software included.

More Details...
Questions?, Please email: support@pdmarq.com