PDMARQ audio recorder
internet stream recorder
radio recorder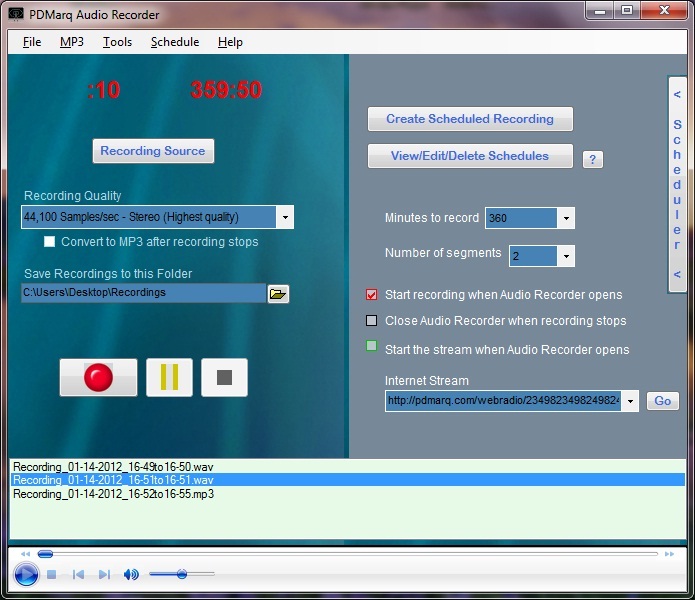 Capture and record streaming Internet radio, Youtube, etc.
Record music & talk radio shows from any external radio including satellite radio.
Schedule recordings with automatic recording features.
Record any sound you hear from any external radio, CDs, DVDs, PC games, tapes, vinyl albums, musical instruments, telephone and more.
Recordings can be transferred to a mobile device or burned to CD/DVD or listened on desktop PC.
Convert tapes and vinyl albums to digital format.
Audio Editor software included.